Today.

We can start today as soon as you're ready. We just need your approval of our quote, your plans and receipt of a 50% deposit payment.

Simply give us a call on 1300 136 139 or shoot us an email on studio@base3d.com.au

All we need are floorplans and elevations.

CADs, .DWGs, .RVT Revit, .SKP Sketch-up, .FBX, .3DS, .OBJ
and we can even work from .PDF and .JPGs.

Other useful documents include:
Landscape plans, survey, site plan, material schedules.

The visuals we produce are the perfect way to sell your property or see your property in high detail before it's built. They can also be used for council purposes with DA approvals and are a great way to make sure you're happy with your material & colour selection for your new build or renovations.
We assist developers, real estate agents, home builders, architects, property owners, advertising agencies and governments.
Yes, most definitely. Your images will be rendered to our standard high-quality size of 4000 pixels wide. Our visuals are perfect for typical project marketing needs and translate with clarity and high visual impact online. If you have specific needs just let our team know and we will ensure those size requirements are met.
It will depend on the finished size of the signage. Just let our team know that you are intending to produce large format signage, we will calculate the render size you will require and render it specifically for you.
Our team would be more than happy to re-work your project if there have been updates to your plans, elevations, or material schedules. We retain all past 3D projects in our secure archival system in the event that your project requires future alterations.
Our team is local. Offices in Melbourne and Sydney. All work is crafted via our inhouse teams and on our own computer rendering infrastructure. Allowing us to consistently manage an extraordinarily high quality outcome, timing and customer service.
For the majority of our projects its far quicker and more efficient to get started the same day and update the team via phone, email and share screens with zoom and Microsoft teams. As our products are digital, we have the luxury of proofing, reviewing, and updating almost instantly.
We accept payment via bank transfer, safe payment gateway PayPal and Stripe and accommodate credit cards and can also receive cheques.

We believe in supporting the needs of our customer and our team.
The company was started in 2008 and many of the early team members are still with us today.
Our Mission is to provide premium quality photorealistic images at a fraction of the typical cost, with an exceptional level of customer service. We want you, our client to get ahead in the property market by benefiting from the realism of our images and taking advantage of our outstanding price point.
Every employee in the business has a degree in Architecture and an intimate knowledge of computer aided drawings specifically to the property industry. We own all our own studio infrastructure and all our rendering facilities are all inhouse. Ensuring that your files are managed securely and that we can provide high quality product and service within an instant. Also, we are the original team to provide high quality property visuals at a fraction of the price and have built a business around it. We are also proud of our customer service and quality.
38 Full time staff make up our team.
How it Works
We use a simple 3 stage process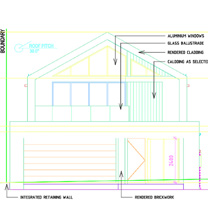 01
Email Plans
Simply flick us an email with your elevations and floorplans in DWG or at a minimum PDFs. 02
Preview
We review your drawings and review any missing information with you.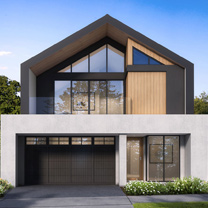 03
Finished Product
Your completed work is issued and ready to use.
Recent Suburbs We've Worked In